Cricket – Das Spiel der Gentlemen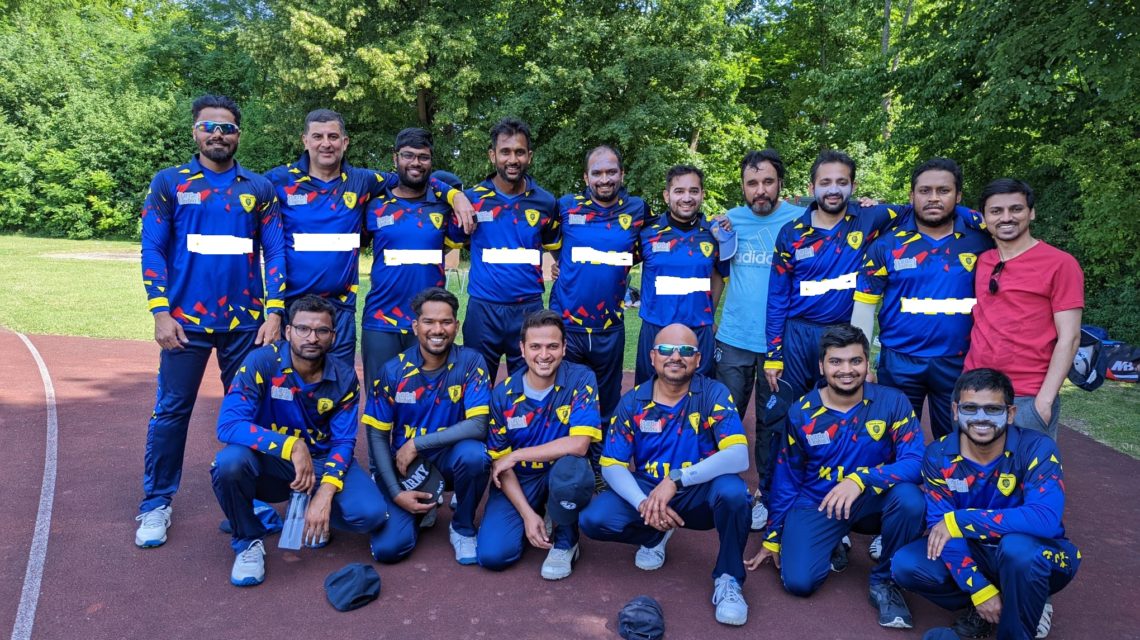 Sport creates a home – and sometimes it just has to be cricket!
From the independent club (MLCC), the managing director of SV-DJK Taufkirchen, Sebastian Gallus, had an open ear for us to integrate us into SV-DJK Taufkirchen. And so since 2022 there has been a new and lively cricket department at SV-DJK Taufkirchen eV, which is registered with the German Cricket Association (DCB) and the Bavarian Cricket Association (BCV).
Even though the team has already played the cricket leagues (T20, Regionaliga and Bundesliga) in 2020 and 2021 under a different name, it was very exciting to play under the name SV-DJK Taufkirchen.
The T20 Cup starts in April. That means 32 Bavarian teams, divided into four groups, compete against each other.
Our club had 2 teams in the league (Taufkirchen Falcons and Taufkirchen Tigers) and both teams reached the quarterfinals.
In the longer format of the Regionalliga (40 overs) and the Bundesliga (50 overs) our teams did quite well and in the Regionalliga our team reached the final which will be played in April 2023.
A cricket pitch is usually slightly larger than a football field, but the stadium in the sports park is ideal for this. But, of course, the cricket team faces stiff competition from other sports groups when it comes to space allocation.
The circus meadow is therefore also being discussed with the city administration as an alternative solution – unless otherwise documented. That could provide relief.
We hope that our club can make a good name for itself with this sport in the cricket department and wish them every success in the games to come.
Wenn du den Sport ausprobieren möchtest, dann schreib Khurram Khan oder Khalil Syed eine Mail an: khan.khurram@svdjktaufkirchen.de oder khalil syed 77@yahoo.de und melde dich für die Schnupperstunde an.